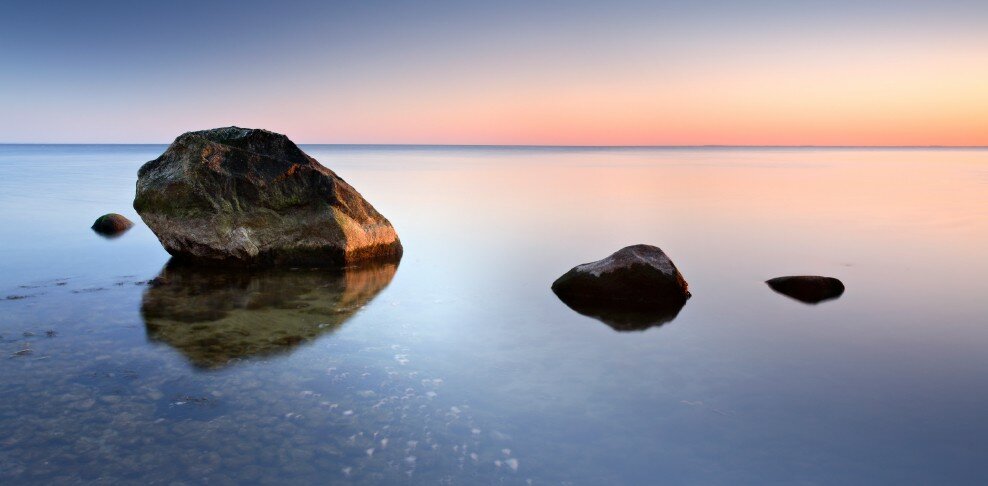 Tuluminati Hats: Bohemian Way to Stand Out
There are hats you wear for comfort. There are hats you wear for the sake of aesthetics. And there are hats that combine both esthetic value and practicality.
Hat lovers tend to say, "If you dislike wearing hats, you just haven't found the one you can fall in love with." And this very phrase about our hats and accessories on the
amberhats.com
website, because there it is simply impossible not to fall in love with those things. However, let us face the truth: hats are not so widely worn in contemporary times as they used to be worn, say, a century ago. Moreover, they are not must-haves at all. But can you imagine an ordinary British middle-class worker in the 19th and 20th centuries without their bowler hat or simply without any hat at all? It was incredibly uncommon and, perhaps, even weird. Nowadays, if you are not a British royal figure or a Bolivian woman, it is unlikely you wear a peculiar headgear every day. Of course, everyone owns a casual beanie, but there is nothing fancy about it. Therefore, if a modern individual has a variety of hats, especially whimsical ones, in their closet, it is likely an exception.
In contrast, hat fashion is thriving for those who are willing to stand out. That is where wide-brimmed hats come into play.
And if people do not wear those hats in winter, even anti-fashionistas tend to wear them over the summer when there is an urgent need to protect our heads from the scorching sun. Panamas and straw hats suddenly become quite popular during the sunny season.
In this article, we will not focus on the casual wear, – just the other way round – we will delve into a special brand called Tuluminati. This is a brainchild of artisans, who create original hat designs. If you wear a Tuluminati hat, you will always be noticed.
The uniqueness of Tuluminati hats lies in a subtle balance between an artful image and comfort. Most of the hats can surely keep you in the spotlight, as their patterns and symbols are intended for the most stylish wearers.
Tuluminati Brand
Tuluminati does not tell a lengthy story about their hats' creation and major values. However, each hat embodies an exceptional story within itself. This brand is purely made by artisans from Mexico. Only one glimpse at their website will make you think, "The founders of the brand and their craftsmen truly love hats! And how creative they are!"
It's also easy to see that they pay great attention to details. A hat can be decorated with stones, feathers, leather stripes, ethnic-patterned beads, and all sorts of vibrant frippery.
As it is written on their website, the artisans intend to expand their brand to as many countries as possible. By dint of their distinctive hats, they basically want to show the world that México embodies authentic traditions, high quality, devotion to work, spirituality, and passion. They also unveil their outlook through such values as honesty, teamwork, respect, loyalty, originality, responsibility, gratitude, and even mysticism… and some hats have even mystic symbols on them!
Being the locals of the beautiful Mayan land, Tuluminati creators eagerly share their philosophical outlook not through the words but by means of an exquisite headgear. When looking at some of their creations, it seems that one hat hides so many riddles, which transcend something cosmic. Yes, even such item as a hat can contain mystic elements, which may never be fully explained, but they can be joyfully worn.
Mexican hatters say that every hat is more than a simple accessory, as it is created from special materials, which are often natural. They even call them "the gifts of Mother Earth".
So, if you need to enhance your sense of identity or highlight your individualism, you can start from choosing the most suitable Tuluminati hat. Even if you simply want to diversify your wardrobe, Tuluminati hat may be the one item that you lacked.
You may wonder if having such a hat means leading the Tuluminati lifestyle. You can either remain impartial, or you can embrace your new role of "a being that seeks to share the message of love and spirituality in every step of its journey".
Do not worry, if you are not an extravagant person, you can still adapt those hats to some looks in your wardrobe. The main benefit is that, despite the creative details and hidden mystic messages behind them, Tuluminati hats do not look like masquerade headgear at all.
On the other hand, if you are into artsy Bohemian stuff, then the chosen hat will only complement your vibrant wardrobe!
Behind the Name
The name of the brand stems from a walled city Tulum, which was built and inhabited by the Maya. Now, it is one of the most popular historical sites and coastal resorts with amazing white-sand beaches and wondrously azure Caribbean Sea.
What is interesting, some new world "hippies" once ironically called themselves Tuluminati when they came to Tulum. In contrast to old-school hippies with flowers in their hair and emptiness in their pockets, the mentioned ones had Instagram accounts where they posted about their beach yoga, swimming in the warm sea, and immersion in tribal customs, such as dancing near the fire to shamanic tunes (often mixed with electronic music). These "hippies" could afford to stay in a 1000-dollar hotel room a night and some of them quickly became influencers, similarly to those who live as "luxurious nomads" in Bali. Yet, history remains silent whether those self-proclaimed chic hippies wore special hats or not. The brand creators also do not disclose the precise connection with the mentioned "Tuluminatis".
20 Examples of Artful Hats
All the exclusively handmade hats presented on the website look outstanding! We would like to draw your attention to the most eye-catching hats (although this choice was difficult). Every hat has its special name and enticing description (as if someone whispered it in your ear, in a calming magical voice).
⦁ AKBAN. Description: "For those who enjoy playing with the universe's possibilities, a fusion of the night and your internal being." This is a fedora hat, which is 100% handmade. Its main material is vegan black leather. Other details are red suede band and a bull skull decoration on the side. The price is €249,00 EUR.
⦁ AKUMAL. Description: "Uses the extent as a tool for conscience, modeling time, form, and space." This is also a fedora hat, which is fully made with wool. It is adorned by a brown bandana band, rooster, turkey, metal skull, handwritten phrase, and guinea fowl's feathers. As whimsical as it can be, and still wearable in the streets! The Akumal hat can be in white and beige colors. The price is €350,00 EUR.
⦁ ATZIN. Description: "For those who walk in the deep night and the day's shining." One more fedora with black suede as the main material. Other decorative elements are red leather band, guinea fowl's feather, and burnt playing card. The price is €229,00 EUR.
⦁ BURNING MAN SUEDE. Description: "The creative, misunderstood, and different soul." An awesome wool fedora decorated with steampunk-inspired goggles, imitation jewelry of skulls or owls, pheasant or ostrich's feathers. You can also choose golden or silver decorative elements, as well as a chain and a silver pin. One of the most unique hats of Tuluminati is available in black and white colors. The price is €399,00 EUR.
⦁ KACHI. Description: "Raise your empty cup to be filled, and your expanded conscience be activated." It is made of beautiful beige suede and decorated with a quartz band in lilac and white colors. The price is €199,00 EUR.
⦁ CHAAC. Description: "For those with a gypsy spirit and elevated essence, abundant silver dancing at your soul's rhythm." This gypsy-styled suede fedora is decorated in silver band with coins. You can choose between white, gray, and black colors of the hat. The price is €350,00 EUR.
⦁ CHAKAY. Description: "Hallucinations with the colors of mother earth, fuse forming patterns sacred geometry." This handmade suede fedora is adorned by an embroidered band with Huichol style beads. Its main color can be grey or black. The price is €269,00 EUR.
⦁ GALACTIC. Description: "The party of gifts is near with the tools to satisfy your spiritual hunger." This cosmic black suede hat is decorated with of with wire applications, an old-style clock, a spider pin, and embroidery details made with metallic thread and goggles. The price is €330,00 EUR.
⦁ HUITZI. Description: "Laughs of itself and dissolves all seriousness. Go on, use humor, and become invincible." This wonderful fedora is made of wool. It has a flat brim and a pinched crown. The decorations comprise Tuluminati coin, golden chains, and pearl shells with a golden filling band. The price is €315,00 EUR.
⦁ KABIL. Description: "You are the awaker of others, a changer, he who has a global vision." This fedora is of classic Indiana style, and you can wear it in summer. It os made from the thin palm. Its decorations are a bronze scorpion pin, a thin suede band, pheasant's feathers, and a suede cord. The price is €300,00 EUR.
⦁ MAYA. Description: "I flew to the sacred temple and listened to the voice of my intuition, whispering from ancient times." One more remarkable black suede fedora decorated with feathers and a hand-painted silver or golden eye. The price is €269,00 EUR.
⦁ QUETZALCOATL. Description: "A transcendent warrior from the new world, conquerer of land, and creator of conscience." This type of fedora is made of hard cotton. You can choose black or white colors of the hat. It even stands out among other hats owing to its hand-painted snake design in vibrant red shades. The price is €249,00 EUR.
⦁ TAIYARI I. Description: "Work, understanding, knowledge of the power of completing. World of reason, mental world." The main material of this handmade beauty is red wool. It has a pinched crown with a creased brim. Decorative elements contain blue beads and fabric bands. The price is €350,00 EUR.
⦁ MALCA. Description: "This is the time for new beginnings in your life, it has activated in your expression, committed with the growth of your essence." This is a black wool hat with a creased brim and a pinched crown. It also stands out owing to its splashed white paint decoration and a feather with a blue accent. The price is €350,00 EUR.
⦁ THE LITTLE PRINCE. Description: "Just with the heart we can see well; the essential is invisible to the eyes." This special hat will conquer hearts of those who love Antoine de Saint-Exupéry and especially his book about the Little Prince. The hat is made of flat wool and embroidered with the silhouette of the tale's main hero as well as decorative stripes. The price is €330,00 EUR.
⦁ KANTUNIL. Description: "Light up the sky of the jungle with the fire that will burn the rest of our life." This hat is made of burned wool with stripes of palm tape, yute fabric, suede and waxed thread in different colors. We also put some pieces of burned fabric with an arrow ornament in bronze color. The price is €330,00 EUR.
⦁ LUUM SUEDE. Description: "Produce a telepathic love wave that connects us to the center of the earth." This type of fedora can be made of wool or suede. Its decoration is leather band and feathers. The price is €280,00 EUR.
⦁ KALKIN. Description: "Keep the keys to illuminate the gods' path close to you." This peculiar wool fedora hat can come in two colors: green or black. It can interest key lovers, as its central decoration is keys. It is also adorned by several pins and a leather band. The price is €350,00 EUR.
⦁ There is also a series of hats made in collaboration with an artist Antonio Carrete. He adorned the hats with golden space-inspired drawings. Being regarded as artworks, the prices of such hats as Humano, Lunas, Universe, Guadalupe Tuluminati, Cowboy-girl Cosmo are from 1500 to 2000 euros.
⦁ Another unique hat series is devoted to Zodiac. You can choose a hat in accordance with your astrological signs. Each hat has an embroidery with a different sign, but they share common details: handcrafted hat made of flat wool with unique embroidery details, white quartz, metallic details, and suede stripes. The price is €350,00 EUR.
More than 67k Instagram Followers
Tuluminati hats are perfect for those who admire hippie-inspired or Boho fashion. If you are adherent of such summer festivals as Coachella and global art events as Burning Man, then a Tuluminati hat is a must-have item for your perfect look.
Although we can debate whether hats are as popular nowadays as some hundred years ago, 67 thousand followers of the Tuluminati brand on Instagram prove that it is not only tailored for the "white crows". No wonder, they constantly encourage you in their posts to "join the tribe", and the Tuluminati tribe of happy hat owners is growing day by day!